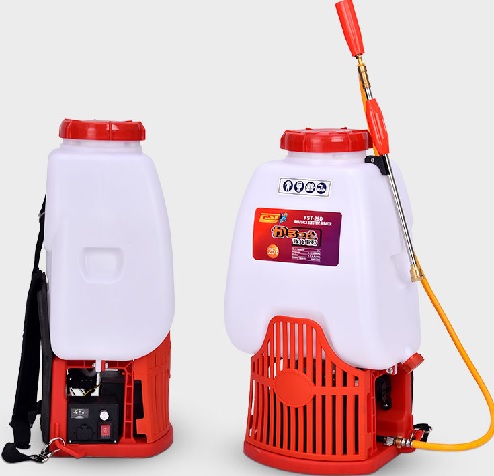 Add to Favorites
Share
Battery Sprayer
Payment

Origin

China Mainland

Minimum Order

1

Packing

Pieces
Product Detail
battery sprayer

Model:

FST-25D

Tank Capacity

25(L)

Working Pressure:

0.15-0.4(Mpa)

Battery:

12V8AH-12V12AH

Charger:

Input 110 ~240V, 50/60Hz,
Output 12V

Net/Gross weight

5.5/6.5(Kg)

Packing Size

38X30.5X60(cm)

This battery-powered backpack sprayer is convenient to carry, comfortable, simple installation, easy to use.
More flux, Higher Pressure, Better Atomizing. Incorporate power switch and valve, help to protract Service life.
It can be used in cleaning, epidemic prevention and fire control.


More Features:
1) Main material: high quality plastic PP.
2) Rational design, simple and practical.
3) Scientifically designed diaphragm pump gives high and constant pressure.
Diaphragm is made of Viton, chemical resistant.
4) On/Off switch is water proof. Equipped with a pressure gauge and pressure is adjustable.
5) Powered by a high performance storage battery, safe and durable. It can do spraying continuously for4-8 hours after a full charge.
6) Telescopic S.S spray lance, chemical resistant.
7) A range of nozzles are supplied for spraying pesticides and herbicides and also to get different spray patterns.
8) Trigger valve with lock for continuous spraying.
9) Reinforced PVC spray hose for long life use.
10) With comfortable and adjustable carrying straps.
China
Favorites